5 Ways to Improve the Success of your Sales and Marketing Campaigns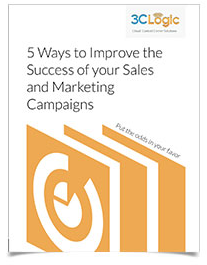 It takes an average of eight calls before most representatives are able to reach a live individual, of which only 2% will convert into appointments. Of those opportunities, 44% of representatives will give up after the first interaction despite the average deal requiring five before any successful close – tough odds to compete with, no matter the industry.

In this brief, you'll learn:
How to more efficiently reach out to more qualified prospects

Ways to ensure your sales reps are prepared for every interaction

Easy ways to improve lead nurturing

How to more effectively train sales reps and improve their odds of success

The role of reporting and business intelligence in the sales process



Like what you read? Share it!