You May Not Know it

But Your CRM is Begging for This
Presented by Guillaume Seynhaeve - 3CLogic, and Amanda Anderson - Epicom


Your CRM does a great job of tracking all of the valuable information your customers provide, and organizing that information to help agents more effectively up-sell and cross-sell, target marketing efforts, and solve potential issues before they escalate.

And while many leading CRM solutions provide important digital touch points (email, text, and chat), noneprovide the most crucial aspect of the entire customer experience—"voice" [telephony]—the channel typically chosen by consumers when there is an urgent need, and no other alternative.

Voice is NOT dead, and lack of telephony capabilities within the CRM has created a critical gap in the service matrix, and disjointed messaging across the enterprise.


Check-out what people are saying:

"The key to customer satisfaction in the future is retaining the human interaction, combining that with digital interaction and delivering a personalized experience to each individual."

–Larry Augustin, CEO of SugarCRM, Customer Experience Magazine
Join us for this Webinar as we explore the following:
The benefits CRM platforms provide, but where they are falling short.

The negative impacts of utilizing disparate CRM and telephony platforms within the contact center.

The value businesses will obtain by integrating their CRM with a contact center solution, including increased sales, enhanced customer service, higher first call resolutions, and improved agent satisfaction.
CIO's, Customer Experience Managers, Sales Executives, and Contact Center Managers are encouraged to register. This is one event you will want to refer to again and again.
About the Presenters: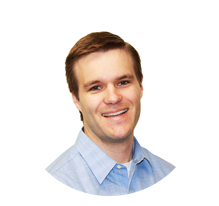 Guillaume Seynhaeve - VP Sales, Markeing, and Business Development at 3CLogic
Guillaume Seynhaeve is the VP Sales, Marketing, and Business Development at 3CLogic with over 10 years of experience in sales and customer service. In his role, he routinely shares best practices regarding how to marry technology and business processes to enhance the overall customer experience in the form of published articles, blogs, and hosted webinars. Prior to joining 3CLogic, he previously served as a VP at Charles Schwab where he served 5 years in customer service and support before joining their wealth management team as one of the youngest financial consultants. An expert in sales and customer experience, he holds his undergraduate degree from Boston College and received his MBA from the Smith School at the University of Maryland.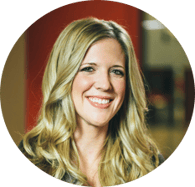 Amanda Anderson - Director of Markeing at Epicom
Amanda is the Director of Marketing at Epicom, leading CRM specialist and integrator, with a background in advertising, graphic design, product management, demand generation, and marketing strategy. Since joining Epicom in 2010, Amanda has helped to grow the company, expand its product and service offerings, and build and manage a great team of marketers. Prior to Epicom, Amanda created her own marketing consulting and design practice where she designed and developed websites, logos, marketing material, and email copy for several small companies in Austin and Houston. Amanda earned her bachelor's degree in Advertising from Texas State University with a minor in Graphic Design and her master's degree in Advertising from The University of Texas.

Like what you read? Share it!