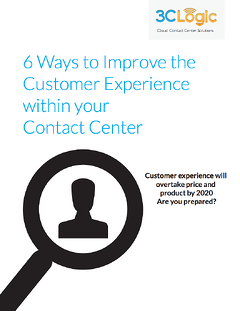 6 Ways to Improve the Customer Experience within your Contact Center

By 2020, customer experience will overtake price and product as the key brand differentiator. But while 80% of companies believe they deliver a "superior" service experience, only 8% of consumers agree. And considering 86% of customers quit doing business with a company following a single bad customer experience, the challenge facing contact centers becomes quickly evident.

In this brief, you'll learn:
The importance and pitfalls of self-service

How to leverage reporting and analytics to drive customer satisfaction

The importance of a multichannel communications platform, and ways to improve it

How agent empowerment and satisfaction play a role in the customer experience, and ways to improve them

How to enhance performance through customer feedback



Like what you read? Share it!