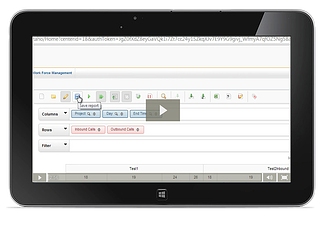 Give Your Contact Center Actionable Intelligence
Without useful insight into your contact center, planning for the future can be a real challenge. With 3CLogic's advanced contact center reporting and business intelligence engine, the ability to monitor your customer service representatives' activities, campaign performance, and other KPIs has never been easier. Uncover growth opportunities, improve sales campaigns, and enhance customer relationships with the right tools to guide your next move.

In this video, you'll learn:
How to create a report with a simple click, drag, and drop

How to create customized graphs, statistics, and KPIs

Advanced reporting options




Like what you read? Share it!