3 Pronged Approach to Customer Journey Mapping
Marketing Automation + CRM + Multichannel Communication
Presented by Guillaume Seynhaeve, Noel Rabinowitz, and Mike Vetter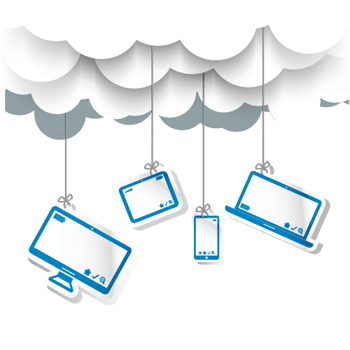 By 2020, customer service is expected to overtake price and product as a brand's key differentiator. And according to Gartner, 89% of businesses plan to compete primarily on the basis of customer experience by next year. But to deliver on customer needs and expectations in 2015, businesses need to do more than simply market, sell, and service their product offerings—they need to map the customer journey from start to finish to gain a holistic view of every customer.
The unfortunate truth—76% willingly admit that they do not have a single customer view. And 78% say they don't have a framework in place to analyze multi-channel customer journeys. Why?—because disparate SaaS solution cannot cover the entire buyer journey and customer lifecycle.

Join us for this webinar as we explore the challenges businesses face in gaining a holisitic view of their customers and ways they can more effectively analyze the customer journey to enhance the overall buyer and customer experience. Specifically:
The current state of affairs as it relates to understanding the customer lifecycle, and the solutions (Marketing Automation, CRM, Telephony) businesses are using to facilitate sales, marketing, and service initiatives

The benefits of using these SaaS solutions, and where each falls short as it relates to gaining a holistic view of the customer

How to effectively leverage SaaS solutions to more effectively map the customer journey
CIO's, Customer Experience Managers, Sales Executives, and Contact Center Managers are encouraged to register. This is one event you will want to refer to again and again.
About the Presenters: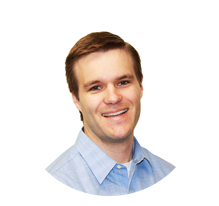 Guillaume Seynhaeve - VP Sales, Markeing, and Business Development at 3CLogic
Guillaume Seynhaeve is the VP Sales, Marketing, and Business Development at 3CLogic with over 10 years of experience in sales and customer service. In his role, he routinely shares best practices regarding how to marry technology and business processes to enhance the overall customer experience in the form of published articles, blogs, and hosted webinars. Prior to joining 3CLogic, he previously served as a VP at Charles Schwab where he served 5 years in customer service and support before joining their wealth management team as one of the youngest financial consultants. An expert in sales and customer experience, he holds his undergraduate degree from Boston College and received his MBA from the Smith School at the University of Maryland.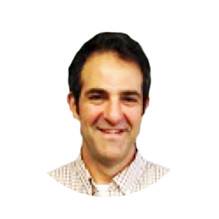 Noel Rabinowitz - Senior Product Marketing Manager at Act-On

Noel has been helping organizations computerize their marketing and sales ever since 8th grade on an Apple 2e. Noel has anchored and managed nimble teams as marketing content and campaign strategist, web dev, interactive/video producer, and CRM integrator. He joined the Act-On product team almost three years ago after being an Act-On customer directing the New Media Department for the Applied Research Center. Noel co-authored two books on Internet animation before Flash existed. He received his BA Physics and BA Visual Arts from Brown University.
Mike Vetter - President and Chief Technology Officer at DataSync
Mike is a business developer who is passionate about building great software to help businesses become more productive. He is involved in building the team, driving growth, and shaping the vision and direction behind DataSync. Mike brings over ten years of experience in sales, marketing, project management, e-commerce, network security, and bank software implementation to the DataSync team. Mike grew up in Madison, SD and holds a B.S. from Dakota State University in e-commerce and computer security.

Like what you read? Share it!